Our Mission, Rules & Administrative Forms
CBYSA is here to serve young soccer players from the ages of four (4) through eighteen (18) from the Coastal Bend area (Corpus Christi, Port Aransas, Aransas Pass, Rockport, Ingleside, Gregory-Portland, Odem, Sinton, Taft and Robstown).
Through our annual Thanksgiving Tournament, funds are raised and distributed in the form of scholarships to area graduating seniors who have participated in the sport of soccer.
CBYSA is proud to be a participant in the TOPSoccer Program (for physically and mentally challenged children) and will soon be participating in the Soccer Start Program for at risk and economically disadvantaged youth.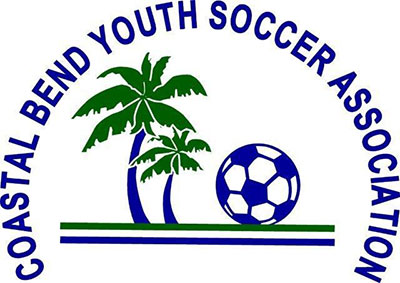 Cameron Perry
President
surfcam72@gmail.com
Don Clark
First Vice-President
donc@carlisleins.com
Hollie Borchers
Second Vice-President
hollie@stingerscc.com
Vacant
Registrar
registrar@cbysasoccer.org
Nicole Nolan
Treasurer
revvedrunner@gmail.com
Carmen Pereida
Secretary
sweetp1722@aol.com
Anita Cruz
Rev Dev Coordinator
anitalcruz@gmail.com
Monica Hatton
Executive Administrator
monpenhat@yahoo.com