Promoting team spirit, good sportsmanship, and fair play
Welcome to Coastal Bend Youth Soccer Association
Fall 2018 Season
The Fall 2018 Season is quickly approaching.  The plans for the Fall are to start the local competitive teams (U11 – U18) on Saturday, September 22, 2018.  The Division 3 (U11 – U18) and the Division 4 Under 10 teams will begin on Saturday, September 29, 2018.    You can find the Commitment to Play form by clicking this link ctp FALL 2018 .  Fall Schedules can be found HERE.
Fall 2018 CBYSA Under 10 Playoff Schedules can be found HERE.
Division 2 Teams Playing Local

Commitment to Play Form Due: 8/25/18

Time: 7:00 p.m.

Start of Season: 9/15/18

Coach's Meeting: 9/5/18

Boys & Girls Club of the Coastal Bend

3902 Greenwood

Corpus Christi, TX 78416

Division 3 & U10 Teams Playing Local

U10 Playoffs have been re-scheduled for December 1 & 2.

Commitment to Play Form Due: 9/1/18

Time: 7:00 p.m.

Start of Season: 9/22/18

Coach's Meeting: 9/12/18

Boys & Girls Club of the Coastal Bend

3902 Greenwood

Corpus Christi, TX 78416
HIGH SCHOOL CUP
This Fall, we will also be hosting the High School Cup.  The High School Cup will be $75 a player and games will be played at Veteran's Memorial High School.  Games will begin on Sunday, September 30 and run through Sunday, November 18.  Schedules can be found HERE.
CANON SWIM
The Coastal Bend Soccer Community has been saddened by the loss of one of our soccer players, Canon Swim, on November 16, 2018.  Canon was 15 years old.  Canon, was a member of the Santa Fe Soccer Club. She was loved and will be missed by many. Our sincere condolences go out to her family. Please read the note below from the family.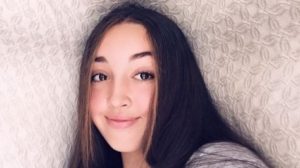 Dear Soccer Community,
With sincere gratitude, the Schmidt family extends our thanks to all of you (soccer teams, boards, coaches) for the out-pour of love and support so generously given during our most grievous and trying time. Every single effort, whether a note/letter, text, flowers, just a presence at her services has TRULY helped strengthen our hearts as we struggle with the loss of our dear sweet Canon. MOST OF ALL your prayers and God's infinite power carries us each day. Thank you! We are fortunate to be surrounded with such an awesome group of caring, genuine and faithful people!
Many of you knew Canon and experienced her beauty, vigor, intelligence, unique humor, quick wit, kindness and strength. Through all of your efforts, gifts, and donations you have helped assure us that she made a great impression and positively influenced others during her time here on earth. Thank you for continuing to honor her as we do….#playforcanon!
Moving forward and trying to get passed the dark days that surround Canon's passing will be a life-long challenge for us, especially considering the nature of death. We see the impact our tragedy has made on the community. With that in mind, we sincerely hope that others struggling as Canon obviously did may possibly be saved through her story. So if you, as care-takers of so many beautiful little lives, see an opportunity to heal/save someone broken please let us know if we can help in any way. Don't hesitate to contact us. It is our commitment to her that we continue to be her voice, loud and fierce, the best we can!
Again, thank you from the bottom of our hearts. We are blessed!
Erin Schmidt
Canon's mom
361-232-8540
Matt Schmidt
Canon's dad
361-255-9039
Field Closures

Express (Salinas)

 

Padre (Bill Witt)

South Texas FC

Gregory-Portland

Santa Fe (Pope Park)

Tri City Rockport

Tri City Ingleside

Port Aransas

San Patricio

Kingsville

Beeville
Upcoming Events
* CBYSA Meeting scheduled for November 13 at 7:30 p.m. at the First Baptist Church on Ocean Drive in Corpus Christi Recreation Room.  Please RSVP to monpenhat@yahoo.com
* Under 10 Playoffs have been moved to December 1 and 2, 2018.